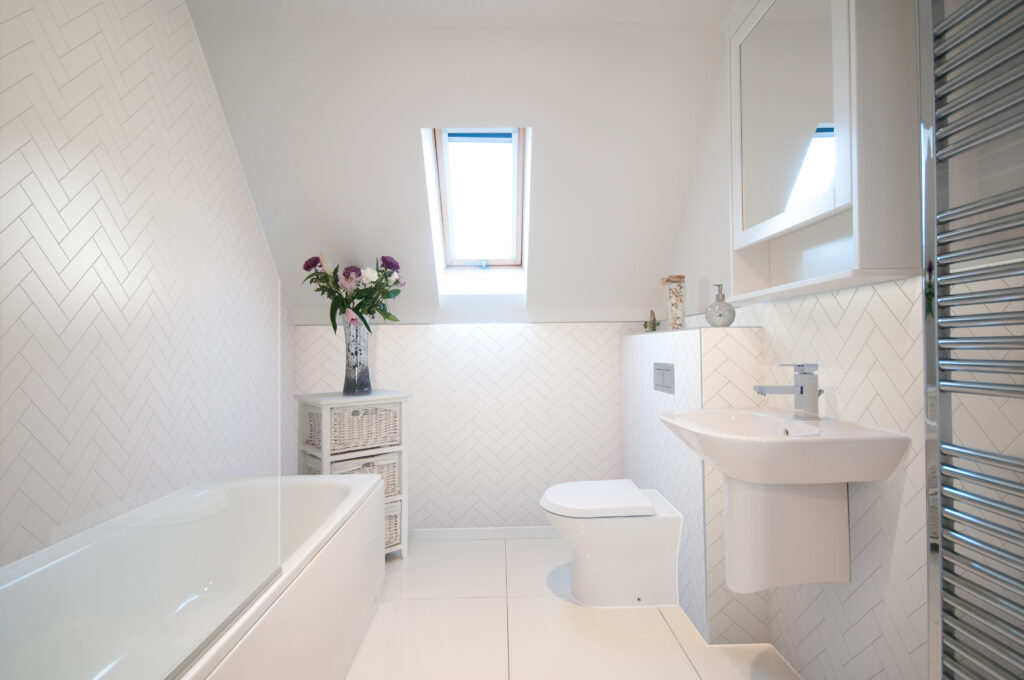 Fibo in Residential Housing
Minimize your costs for remodeling by reducing material costs and saving time! Our 100% waterproof wall panel system is an affordable, durable solution to give your bathroom and kitchen a makeover, and gives your room a new and inspiring impression .
---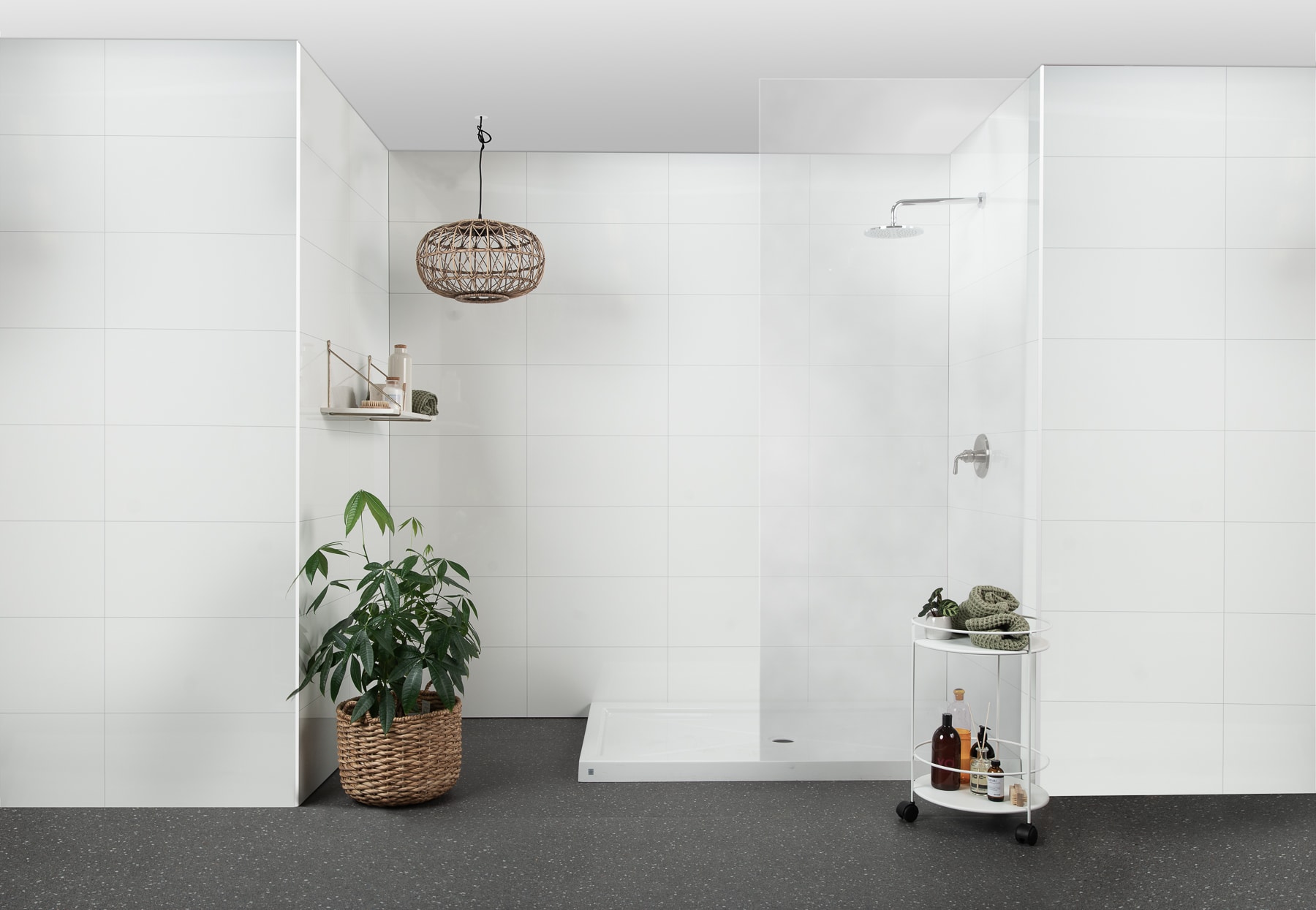 Fibo in Bathrooms
The wall system consists of full-height high-pressure laminated panels which can be fitted directly onto the existing wall or studs or onto a green board backer. The panels click together easily with Fibo's own Aqualock solution.
Fibo is up to five times quicker to install than tiles because you cover a large area with each panel. This eliminates prep work such as gluing and grouting each tile, saving you time on drying and hardening.
This provides a cost-effective solution without compromising on design. Our wall panels come in a wide range of styles representing the best of Scandinavian design, whether you want a traditional look, bold high gloss colours or nature-inspired hues such as marble and concrete.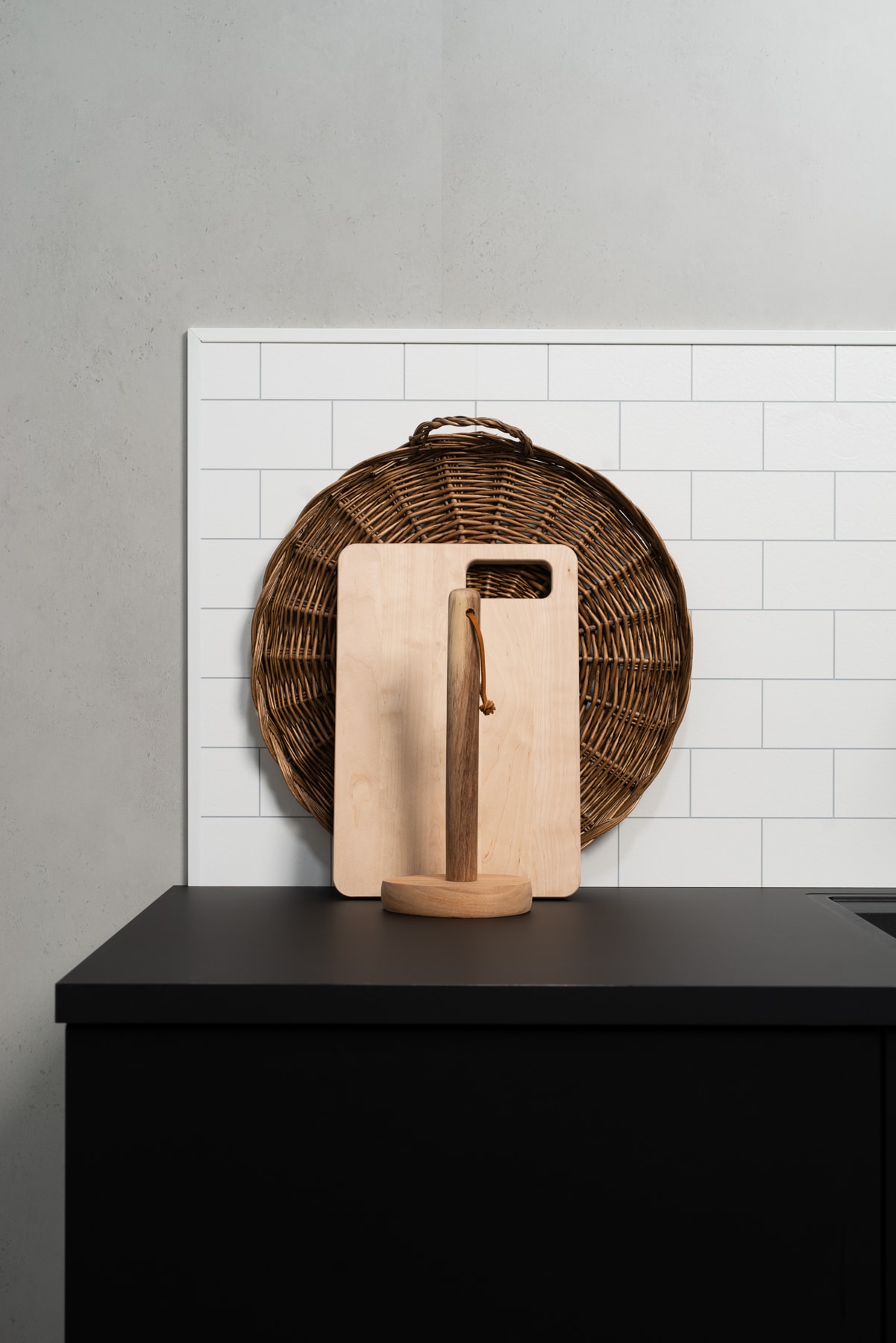 Fibo in Kitchens
Fibo Kitchen Boards / backsplash can be installed directly onto the wall and clicked into place with Fibo's own Aqualock system, which doesn't require preparatory work. Complete the job – whether it's protecting the area around the kitchen sink and counters or adding decorative flair to the kitchen wall.
The panels comes in 580 mm heights and are a smart, simple and stylish way to protect your kitchen wall. Our many different decor options provide you the opportunity to create your own signature style – without having to redo the entire kitchen. All Kitchen Board designs also come in full lengths of 2400 mm.
Download our brochures
Have a look at what Fibo wallsystem can do to your room!
Click here to see more inspirational images
Case studies
Private houses, modular, pods, shops, restaurants, kindergartens, health centers and hotels: See why they chose Fibo!
See more