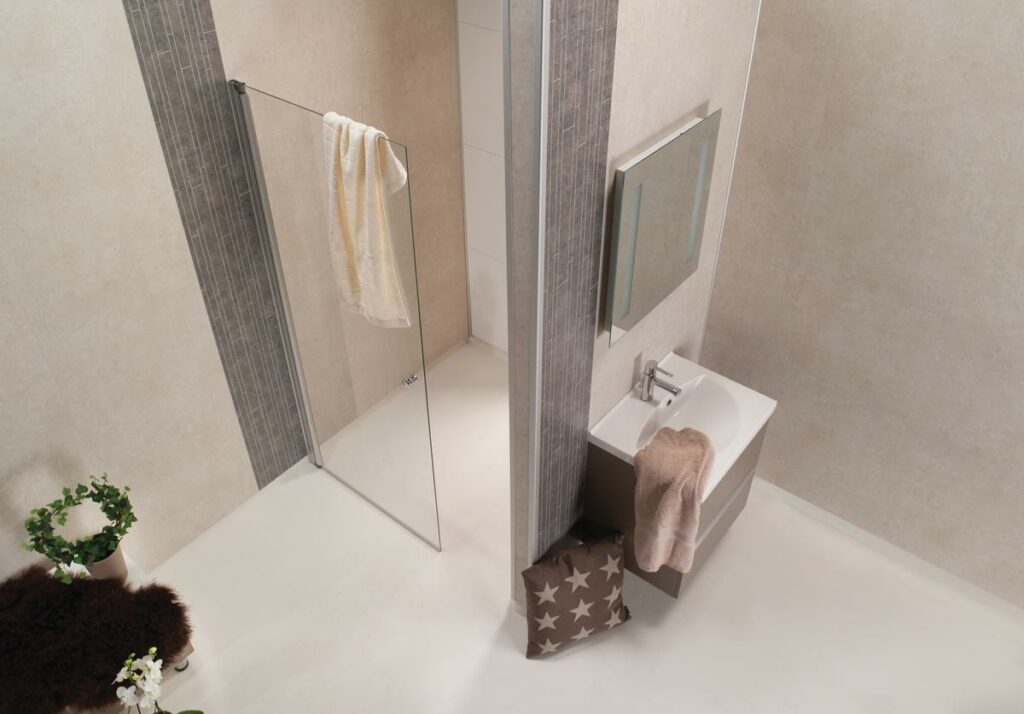 Luxury Feature Panels
Mix and match feature panels from a choice of four bold decors to contrast or complement your chosen colour scheme. Panels are 2400mm high and 300mm wide.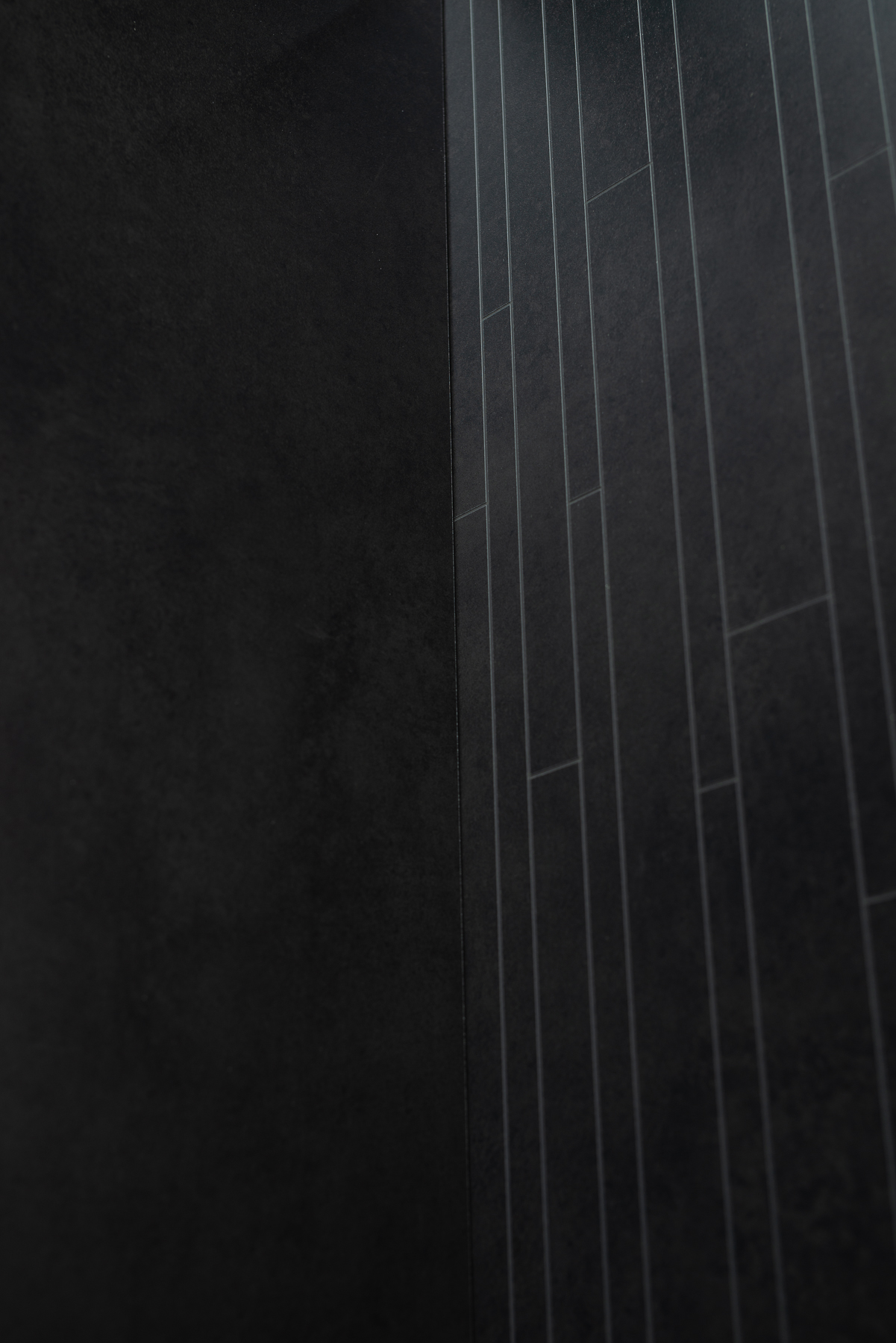 Modern style!
Fibo's tile effect panels are groutless, meaning there is no chance for mouldy corners, and no mess when installing them (because they're not really tiles!). Life is too short for cleaning.
Please note! Images and colours shown must be used as a guide only. Please see actual laminate samples before purchase as colours are only as accurate as screen allows. Abbreviations: SL = Slate, EM = Extra Matt, GEM = Gem Stone.
Contact us at sales@fibo.co.uk for more details.
Questions about any of our products?
Please don't hesitate to contact us!