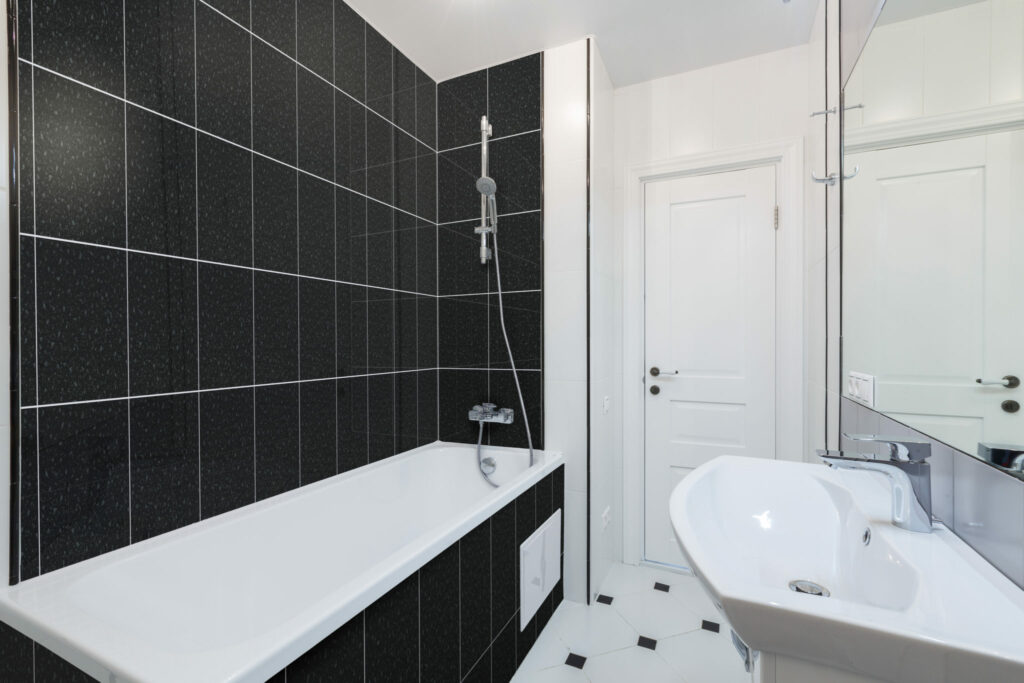 Pushing the Boundaries of Social Housing Design

Being one of the most used spaces in a residential home, it's no surprise that bathroom renovations are a common occurrence for social housing providers. But selecting the right building products and materials for the job can be a challenge, with a unique set of factors to consider, as Scott Beattie, Fibo's Managing Director, explores further in this blog.
---
First, is the need for speed. Minimising any disruption to tenants should be an absolute priority for social housing providers, with the ability to gain access to properties potentially time-sensitive. As such, adopting solutions that allow for a quick and easy installation is essential.
Next up is performance. With any great number of properties in a provider's portfolio, selecting products and materials that are durable, long-lasting and easy to maintain is key, helping to mitigate the need for costly repairs or maintenance further down the line.
Of course, while performance and speed of installation are important factors to social housing providers, the way a bathroom looks is more important to tenants. Therefore, it's important to also consider aesthetics when renovating a bathroom space, ensuring that you provide a comfortable and welcoming environment for your tenants to live. Doing so can help promote longer tenancy periods and may even result in referral business; a happy tenant = a happy social housing provider. Forget social housing design as being plain, bare and out-dated – times have changed!
While tiles are perhaps the traditional "go to" product for bathrooms, having been at the forefront of the market for years, they are by no means the perfect solution. With standard tiles taking around five days to install, from wall preparation through to grouting, it can cause significant disruption to existing tenants. Not only this but specialist tools and labour can be required, resulting in higher costs. Tiles also need regular upkeep and maintenance, with the grout in particular being an ideal breeding ground for bacteria, and can be easily cracked, resulting in costly repair works.
Fortunately, a new age of social housing design is here, with waterproof wall panels!
While wall panels may have once been seen as cheap and unattractive, thanks to new developments in the market this is certainly no longer the case. Instead, wall panels can now provide social housing providers with a means of creating a contemporary bathroom that is quick to install, durable, low-maintenance and strikingly beautiful, looking like something fresh out of an interior design magazine – all without breaking the bank.
Unlike tiles, wall panel systems can be installed in a matter of hours. Suitable for fixing to any secure wall surface, or even over existing tiles, it offers minimal mess and minimal disruption. What's more, panels can be handled by anyone with basic carpentry skills, without the need for specific tiling expertise.
Performance-wise, wall panels offer a long-lasting, durable and water-tight solution, as well as being easy to clean, with no grout to harbour bacteria. With our range of Fibo wall panels, you also get the additional assurance of a 25-year warranty – the longest in the industry.
Aesthetically-speaking, you'll also be spoilt for choice – even more so perhaps than with tiles; with a wide range of contemporary styles, colours and designs available to suit all properties and all budgets.
At Fibo, we have six collections to choose from, each containing a series of beautiful designs in a variety of colourways: from the contemporary Cracked Cement and beautiful White Marble to the eye-catching Hexagonal, industrial inspired Metro Brick and up-market Herringbone. And for those not willing to forfeit the look of tiles entirely, we offer our tile-effect panels, complete with a realistic grout line.
Why tile…when you can Fibo?
To learn more about our wide range of wall panels or to speak to someone about your social housing project, get in touch with us today!