Bringing the World of Bathroom Design to Life

At Fibo, we are proud to be a part of Virtual Worlds, with our comprehensive range of waterproof wall panels now available on the digital software. In this blog, Rachel Oddy, our Marketing Manager, explores what this means for you!
---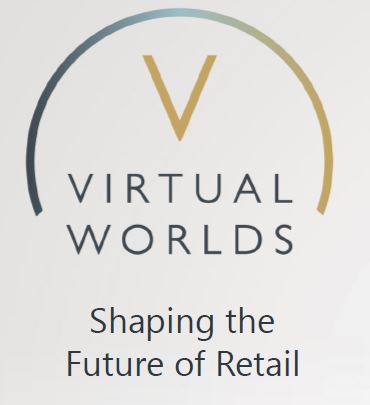 Far from being a purely functional space, bathrooms now present an exciting interior design opportunity, with the chance to create a contemporary, stylish and luxurious sanctuary. When it comes to designing a new bathroom, whether for a new-build or renovation project, customers will understandably want to be able to see their new dream bathroom space, before they commit to a purchase.
Thanks to developments in 3D design technology, this can now be a reality. In fact, it's becoming an increasingly common trend, with many retailers and builders' merchants now offering customers the chance to first design and physically visualise their new bathroom within a 3D environment, complete with all their desired fixtures and finishes.
Virtual Worlds is one way in which retailers and merchants can provide this service, being the UK market-leader in innovation-led CAD technology for the kitchen and bathroom market. As such, all of us at Fibo are delighted to now be a part of Virtual Worlds, with the software helping to bring our range of waterproof wall panels to life!
So, what does this mean for you?
I'm a retailer or merchant:
If you use Virtual Worlds software, great news! You'll now have access to our comprehensive range of waterproof wall panel solutions, with the ability to drop in our CAD files when creating a digital bathroom design.
Being able to visually showcase building products and solutions in a 3D environment to your customers can only be a good thing, highlighting the high-quality finish and luxurious aesthetic that they can deliver – all hopefully leading to a successful sale. Indeed, once customers see how our wall panels can put the final finishing touch to their dream bathroom, tying together the overall look and feel, the misconception of panels as being a cheap or unattractive option will surely become a thing of the past.
I'm looking to design a new bathroom space:
Whether you're a homeowner looking to spruce up your existing bathroom, a housebuilder wanting to decide on a bathroom design for your new development or a social housing provider with an upcoming upgrade programme, this one is for you!
Previously, it was easy to feel as though tiles were the only option available when it came to bathroom wall finishes. However, this is certainly no longer the case. Thanks to market developments and innovations, we're now able to offer a great range of stunning contemporary designs, colours and finishes, including our realistic tile-effect panels. If anything, you'll be spoilt for choice.
With the ability to visualise the bathroom in a 3D environment and experiment with different colours and styles, you'll be able to see the amazing look that can be achieved by wall panels, rather than tiles, right before your eyes!