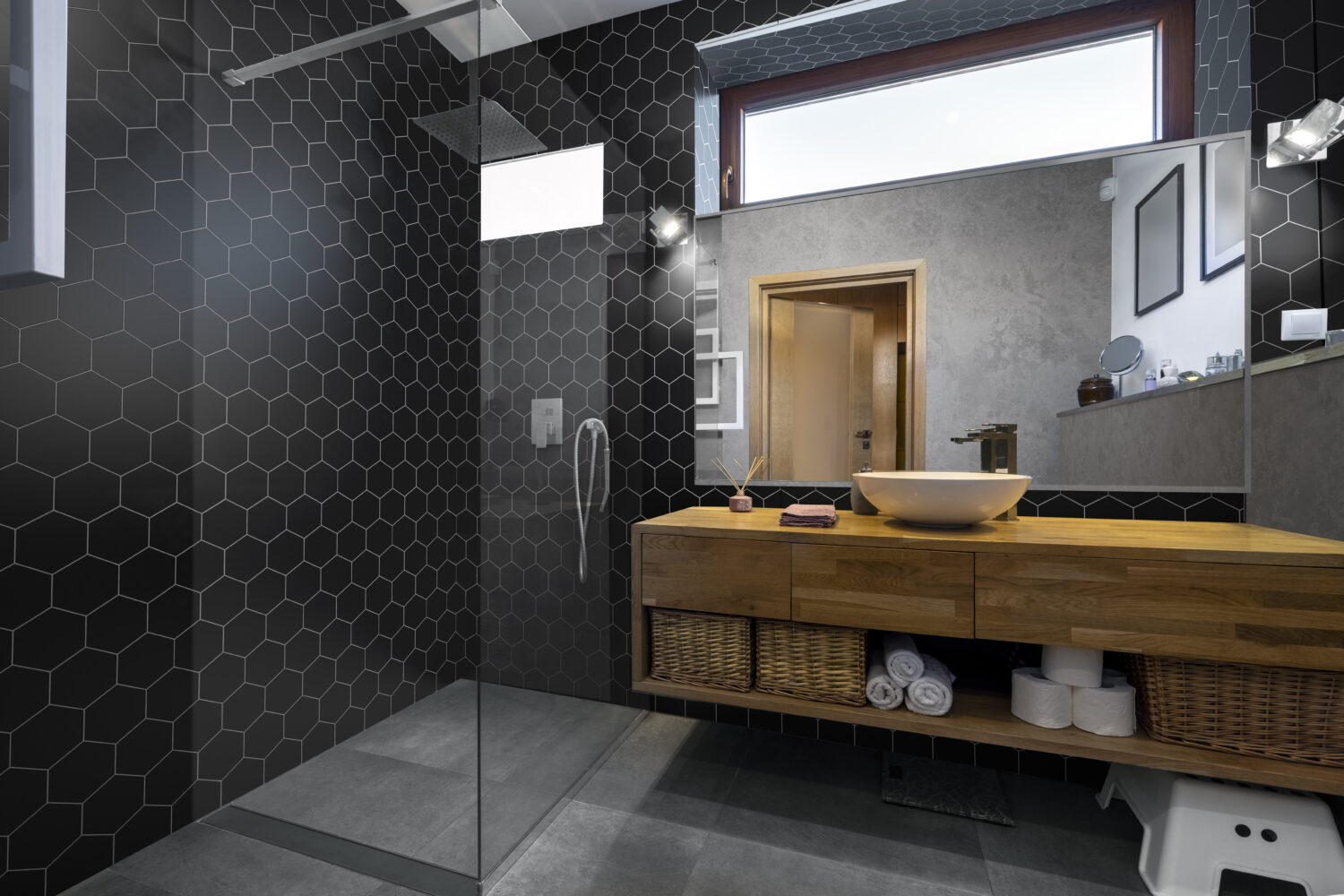 100 % Waterproof wall panel system
Fibo offers a 100% waterproof wall panel system when our panels are used in conjunction with an approved sealant, such as Fibo Seal. Making your bathroom fittings quick and easy, and the joints are virtually invisible.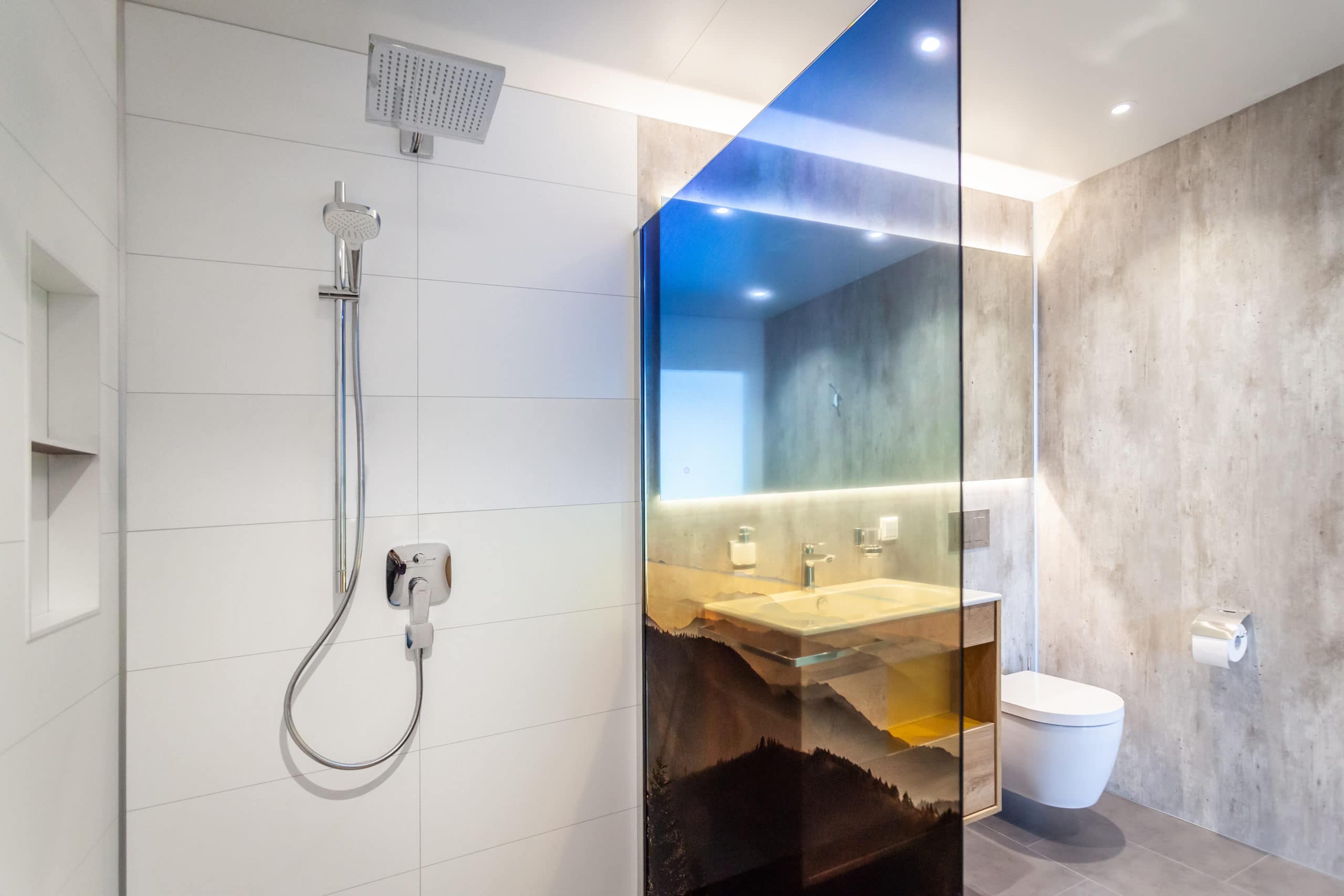 Ideal for modular installations
Fibo wall panel systems are ideal for offsite, modular, pod, and pre-manufactured housing. The product can be installed directly onto wooden or steel studs, or even glued to the wall without special tools required. Our panels are robust but light weight, and won't crack during transportation.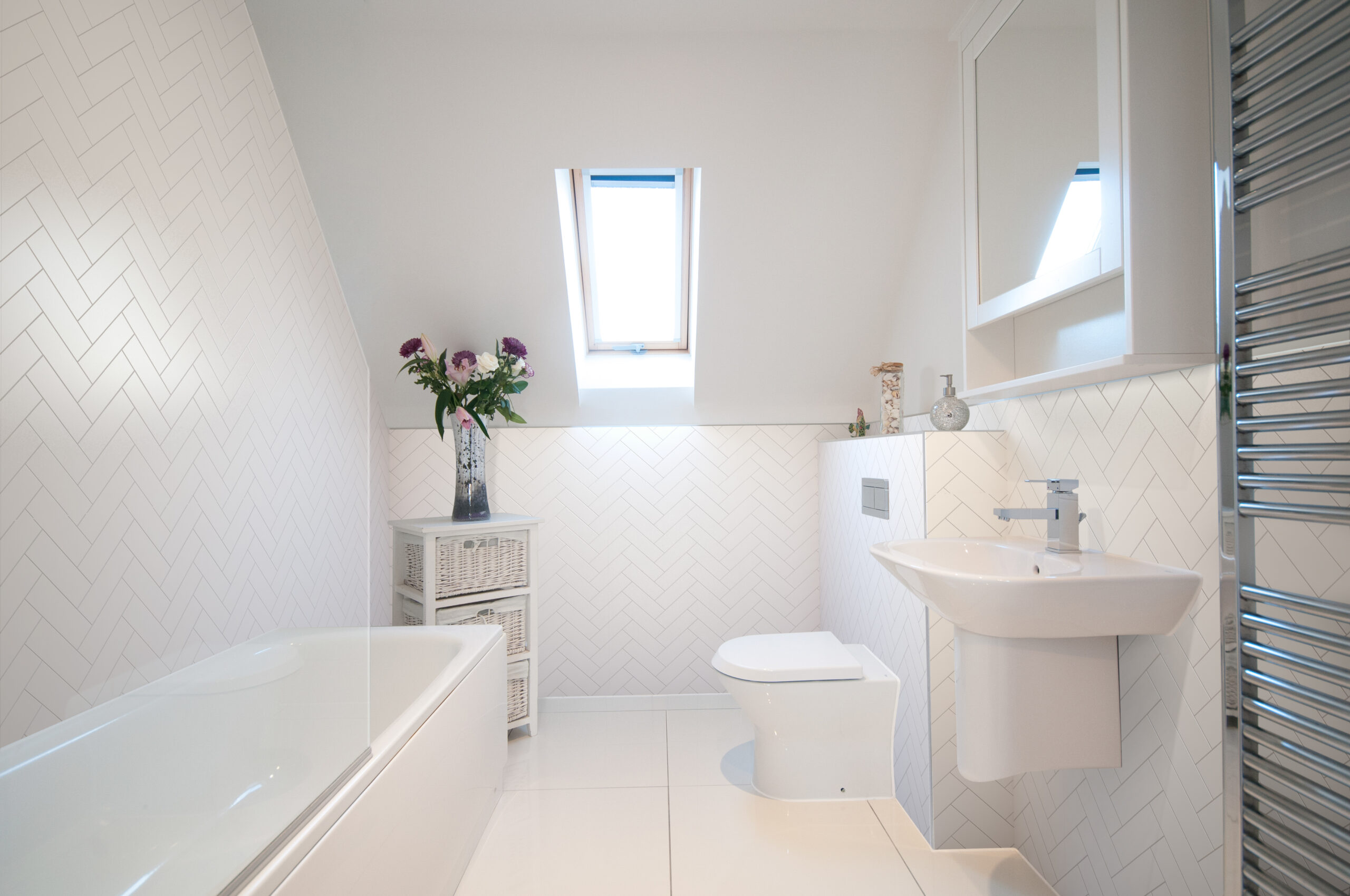 Click it, stick it, finish it!
Forget about long curing times and down time. Our tongue and groove wall panels are 5 times quicker than tiles and about a hundred times easier to install.
But you still get that premium tile-effect finish!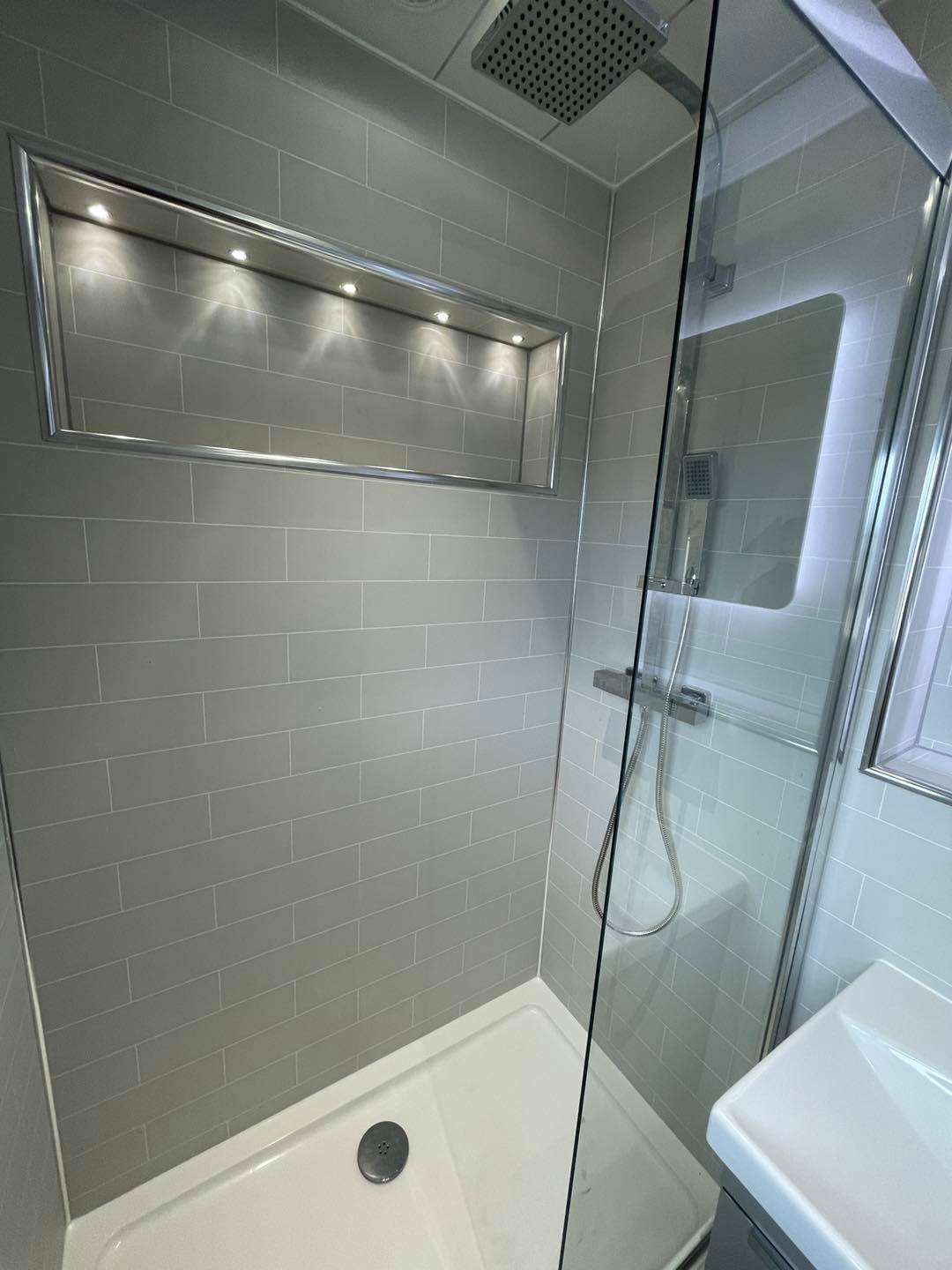 Beautiful designs & great choice
With a broad range of designs across our 7 collections there is something for everyone. Whether you need a plain design or a tile effect panel or even a luxury feature wall.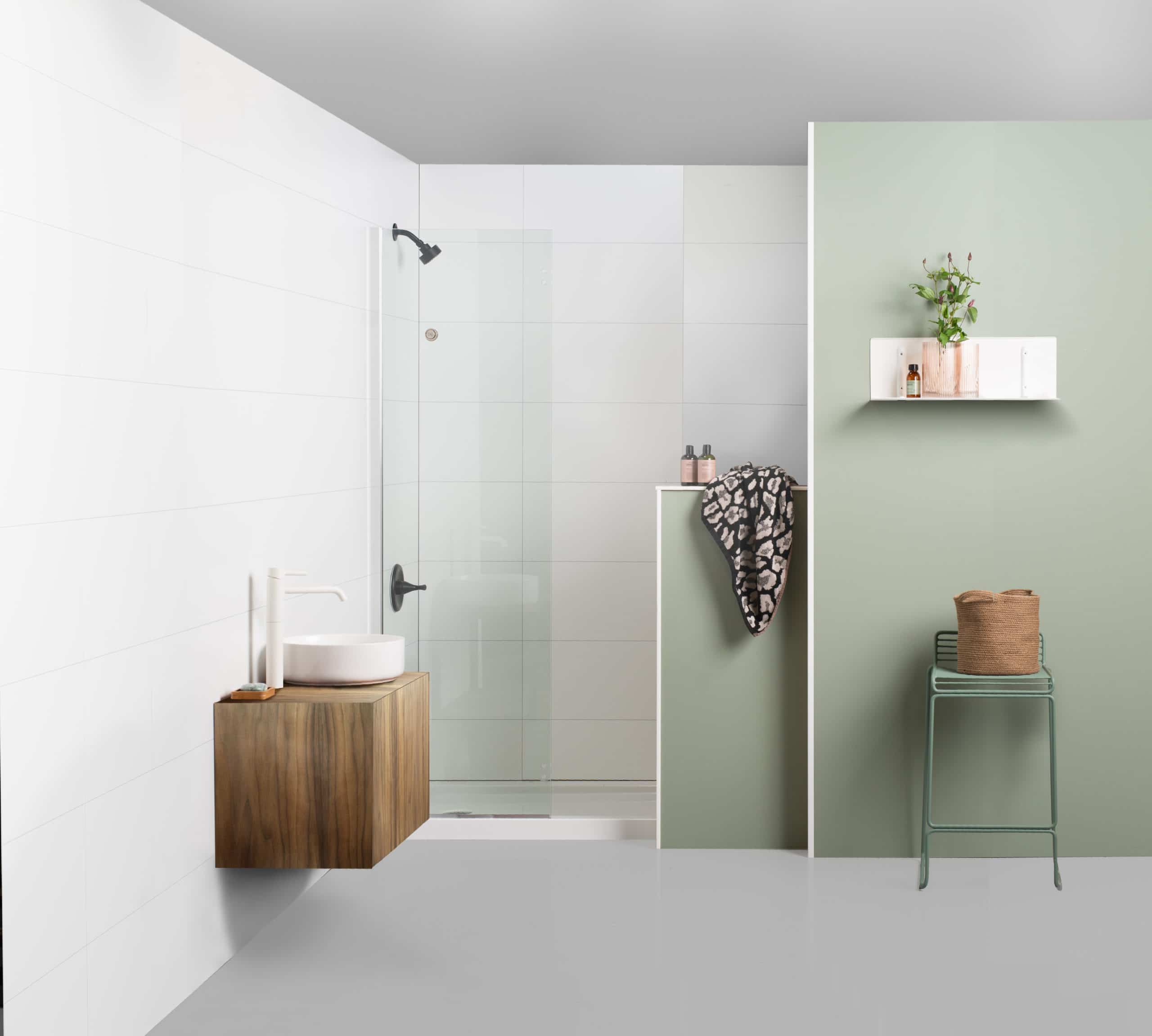 Eco-friendly core
Our systems are ISO 14001 certified and our wall panels are made in Norway from PEFC-certified Birch plywood. Plus, we only work with suppliers who comply with our strict recycling requirements.
The smart way to transform your walls
With a wide range of products and colours, Fibo offers a 100% waterproof wall system for bathrooms, kitchens and other demanding rooms where the walls need extra durability and easy cleaning. The standard wall panel size is 11 x 600 x 2,400 mm and they are easily clicked together with our unique Fibo Aqualock tongue and groove edges. Fibo is a complete system designed for both do-it-yourselfers and professional contractors to install with relative ease when following Fibo's installation instructions. Fibo also backs up product performance with an industry-leading 25-year warranty covering watertightness, cracking and delamination of the surface.
Fibo and its benefits in two minutes!
Watch our brief video to learn more about our complete Wall Panel System, and its benefits.
Case studies
Private houses, modular, pods, shops, restaurants, kindergartens, health centers and hotels: See why they chose Fibo!
See more
What our customers say!
The Fibo system has been very well received by our customers. We are very optimistic about using Fibo in future projects.

ESTEC GmbH & Co
Our three criterias for kitchen panels: Rapid assembly, easy cleaning and that they can withstand a blow or two.

Trondheim Student Housing
The possibility to choose among colours from Fibo's Colour Collection gave life to the rooms in the project.

Faber Bygg AS